Welcome to the CARS Website
Thursday, 15 October 2015 09:07
The 58th Scout JOTA event (Jamboree on the Air) will be held between 16 and 18 Oct 2015. Anyone taking part should register their participation on the World Scout Movement website http://www.world-jotajoti.info/signup.
The JOTA/JOTI event aims to promote the communication between Scouts all over the world and is the largest annual Scouting event. Last year, more than 1.1 million Scouts took part in addition to 200.000 Cadets and Guides.
During the JOTA event:
- All radio operators must operate their stations strictly in accordance with their national licensing regulations;
- Stations should call "CQ Jamboree" or answer Scout stations calling to establish a contact;
- Any authorized frequency may be used. It is recommended that stations use the agreed World Scout Frequencies listed below. To avoid congestion, other frequencies close by can be used as well.
Last Updated ( Thursday, 15 October 2015 09:15 )
Read more...
Tuesday, 21 July 2015 12:37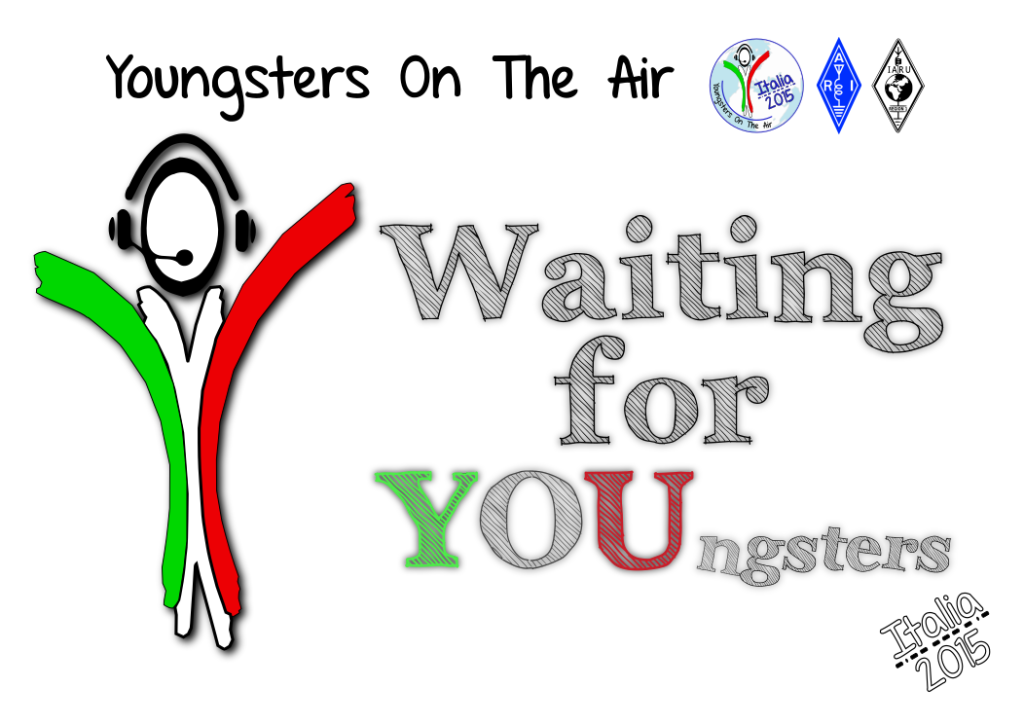 The 5th Youngsters On The Air started last Saturday in Marina di Massa, Italy. This year for the first time also teams outside Europe – Oman, Tunisia, South Africa– travelled to the YOTA event.
All activities are organized by ARI and handled by ARI Tuscany Regional Committee.
For the first time this year, a young radio amateur from Cyprus is also taking part, Christos Kakoutas 5B4AIP.
The youth had the opportunity to take part in a US license exam, tasted food and drinks from all countries and listened to a presentation from the Italian DXpedition team in Africa.
Follow the youngsters on
http://www.ham-yota.com/
https://twitter.com/yota2015
https://facebook.com/groups/youngstersontheair/

They are actively posting blogs, pictures and movies. Or try to make a QSO with II5YOTA. This special callsign is active till 25th of July.

Source IARU Region 1 http://iaru-r1.org/
Last Updated ( Tuesday, 21 July 2015 12:46 )
Wednesday, 15 July 2015 00:27
Team C4HQ is very happy to announce they have achieved their goal of 16000 QSO's during the 2015 IARU HF Championship. The team considers this a major achievement given the average propagation conditions. Taking into consideration duplicate calls, the final tally rose to 15563 QSO's, and 38,100,167 points, shattering last year's record of 34 million. Assuming other participants did not do as well, this may well constitute a new all time record!
Last Updated ( Wednesday, 15 July 2015 21:39 )
Read more...
Wednesday, 17 June 2015 21:50

Cyprus Headquarters (HQ) team to participate in IARU HF World Championship contest (11-12 July 2015)

Several contest stations across Cyprus will hit the airwaves on Saturday 11th July starting 1200 UTC using the special contest call C4HQ. There will be stations on all six HF contest bands (10-160m) on both CW & SSB.

Please look out for us! Our contest exchange will be our signal report followed by 'CARS' the official IARU abbreviation of the Cyprus Amateur Radio Society.

This is our third entry in the contest with an HQ station and for the first time we will be making several awards available to stations that will work us on several band/mode slots, with a minimum of six contacts on different band/modes required to secure an award. We are also offering sprint awards to stations that are able to contact C4HQ on the highest number of band/mode slots in the shortest period of time! All awards will be offered to eligible stations free of charge.

For more information about our C4HQ entry in the IARU HF World Championship, including station locations, pictures of operating sites, award program details, QSL policy, etc. please visit the C4HQ website.

The operation dedicated in memory of Andreas Mavrides 5B4LP (past CARS President and avid contester)

See you in the contest!

Last Updated ( Wednesday, 17 June 2015 21:58 )

Wednesday, 13 May 2015 13:24

Are you a researcher, scientist, engineer, business man, manager or student interested in Space and its applications? Then this is an event for you!

Do not miss the opportunity to check out the latest developments in space technologies concerning Cyprus and Europe and learn more about funding opportunities available to you, your university, your company, through the "Horizon 2020" program and the European Space Agency.

The event "Cyprus Embraces Space 2015" is being organized by the Research Promotion Foundation, the Department of Electronic Communications (Ministry of Transport, Communications and Works) and the Department of Computer Science & Engineering of the European University Cyprus.

The event will take place on 19 May 2015, between 08:30 and 16:30, at the Cultural Centre of the European University Cyprus.

The National Representatives of the "Horizon 2020" Managing Committee and the National Focal Point will present the funding opportunities available under the "Horizon 2020" program, while speakers from various organizations will share their experiences and knowledge on Satellite Communications, Earth Observation, Astronomy and Navigation, and will be reporting on funding opportunities through collaboration with the European Space Agency (ESA). The event is under the auspices of the Honourable Minister of Transport, Communications and Works, Mr. Marios Demetriades.

For participation to the event, please return the completed application form (available from the http://cse.euc.ac.cy/images/PDFs/registrationform.doc) by 15 May 2015, by e-mail to: or by fax to 22713013.

For more information: http://www.euc.ac.cy/easyconsole.cfm/id/2887

Last Updated ( Wednesday, 13 May 2015 13:42 )

Wednesday, 20 May 2015 15:39

After a long delay, the CARS President 5B4SD Georgios Georgiou has finally presented the Paphos Club with the CARS Field-Day Challenge cup. The Paphos club members competed against the Nicosia Club back in 2013 during the annual IARU Region 1 Field Day event. The cup was presented to the Paphos Radio Club Secretary 5B4AIK Mike Mackmin.

Well done to the Paphos Radio Club members,

Last Updated ( Wednesday, 20 May 2015 16:13 )
Read more...

Wednesday, 13 May 2015 10:09

microham MK2R+ for sale.

Price is 350 Euro ONO including and ICOM cable (DB37-IC-8) and an FT847 cable (DB37-FT-847) .

 

Please contact me directly on
73 de 5B8BE
<<

Start

<

Prev

1

2 3 4 5 6 7 8 9 10 Next > End >>


Page 1 of 11
CARS Youth
Visitors count
Webcount: QSO #
since June 2001.